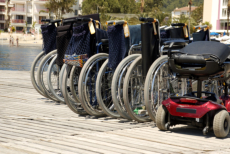 Manshadi Pharmacy now offers rentals of the following:
Crutches $2.00/day – Aluminum crutches are available in small, medium and large
Lice 911 kit $7/1wk – The Lice Kit contains one lice comb, one magnifying visor, nit knowledge card, wet combing instructions, detangling comb, and tweezers
Tens Machine $3.00/day – Tens machines are a drug-free way to control your pain
Kit includes dual channel tens unit, 4 reusable gel electrodes, lead wires, pouch pack and instructions.
AMG Tens machines are available to buy in our pharmacy for a cost of 104.99 with electrodes included, and separate self-adhesive electrodes for $14.25
AMG folding walker (no wheels) $3.00/day
AMG folding walker (with wheels) $4.00/day
Wheelchair $5.00/day
Eye surgery equipment
Blue body cushion $60.00/2 weeks – This cushion is for keeping your face down when you are lying down after surgery. Our body cushions are manufactured by support systems cushions.
Massage table $60/2 weeks
Massage Chair $60/2 weeks
Knee Surgery Equipment
Air cast Cryocuff Cooler $3.00/day – The pump is not required but saves you from manually pumping the cooler for circulation
Knee Cryo Cuff $139.65 ea – Have to buy new as per usual doctor instructions to prevent risk of infection,
Body cushions for post-op eye surgery
Please contact the Manshadi Pharmacy nearest you: North shore 250-434-2526 or South Shore: 250-372-2223.