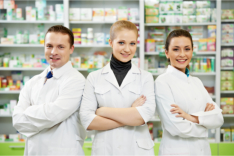 Having a well-respected name in the industry, Manshadi Pharmacy serves the community with pride and precision. We always ensure that you are in good health by providing top-notch pharmacy services as well as quality and individualized drugs.
Manshadi Pharmacy is a community, family-owned pharmacy in Kamloops, British Columbia. Inspired by our utmost commitment to bring incomparable care and assistance, our pharmacy is the one you can always rely on when it comes to your needed medications and pharmacy needs. We believe that our services and products are necessary as you accomplish your goal for a better health and a healthier lifestyle.
We are composed of licensed pharmacists and pharmacy technicians who are united with one goal and that is to deliver outstanding customer service we know you deserve. Manshadi Pharmacy implements a strict pre-employment process for us to select the most qualified pharmacists who will tend to your needs. Carefully screened, our pharmacist have the knowledge and skills essential in the provision of reliable pharmacy services.
Manshadi Pharmacy aims to provide:
Personalized services because we recognize your unique needs and demands
Safe, FDA-approved and quality medications and medical supplies
Timely, fast and efficient customer service
Reliable compounding services
Sound pharmacy advice and assistance
Come and visit our pharmacy today! We promise to handle all your pharmacy needs and prescription requests with accuracy and dedication. Please contact the Manshadi Pharmacy nearest you: North shore 250-434-2526 or South Shore: 250-372-2223